Parkbench

.

com

/

Lake

-

Whitney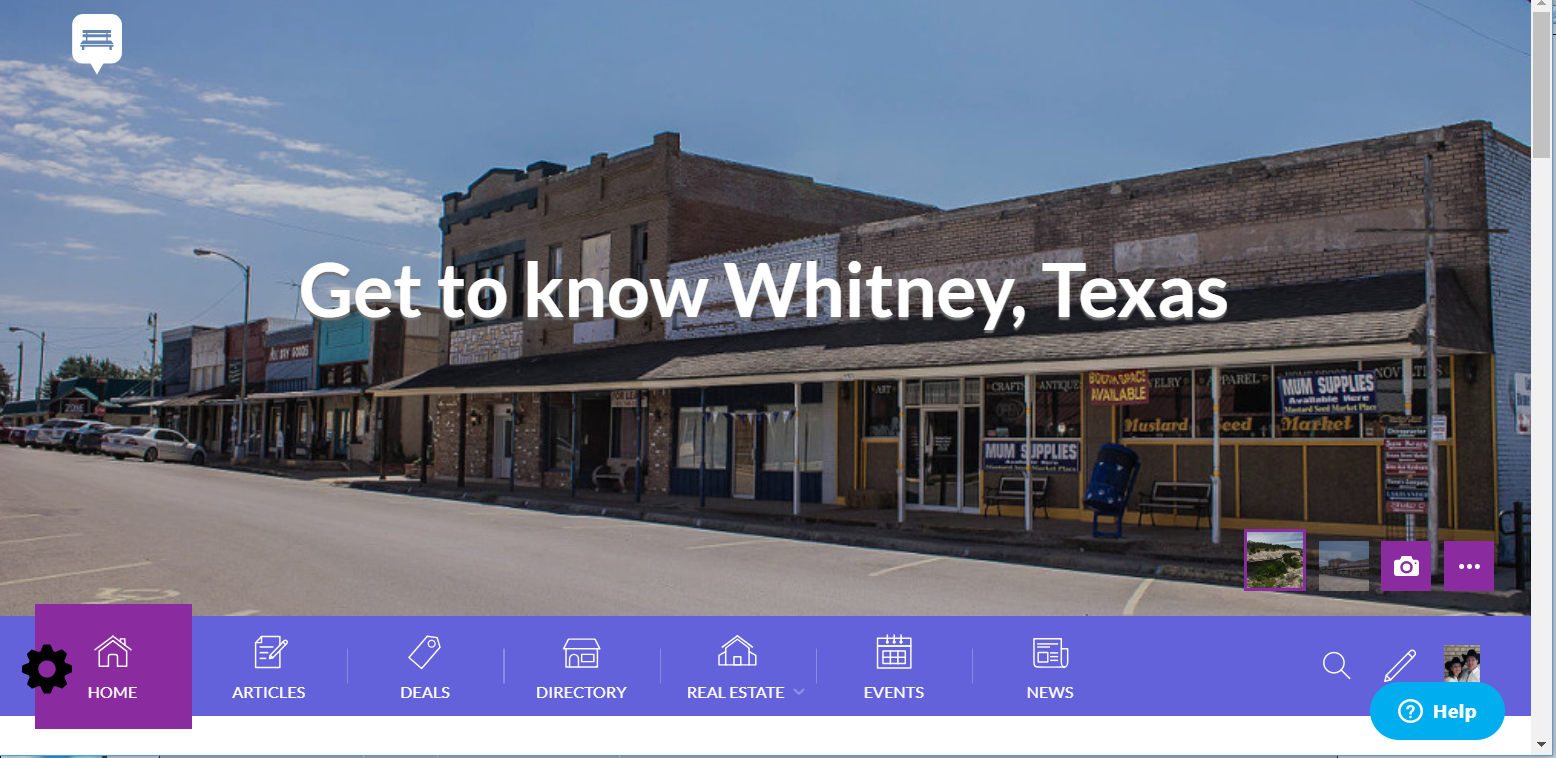 Looking for an event or activity in or near Lake Whitney? Trying to find a new business? Would you like to find a coupon for a manicure, a haircut or other product or service? Go to Parkbench.com/Lake-Whitney.
It is a new community website that is totally free for all to use — including the businesses, churches and organizations that list themselves on the site.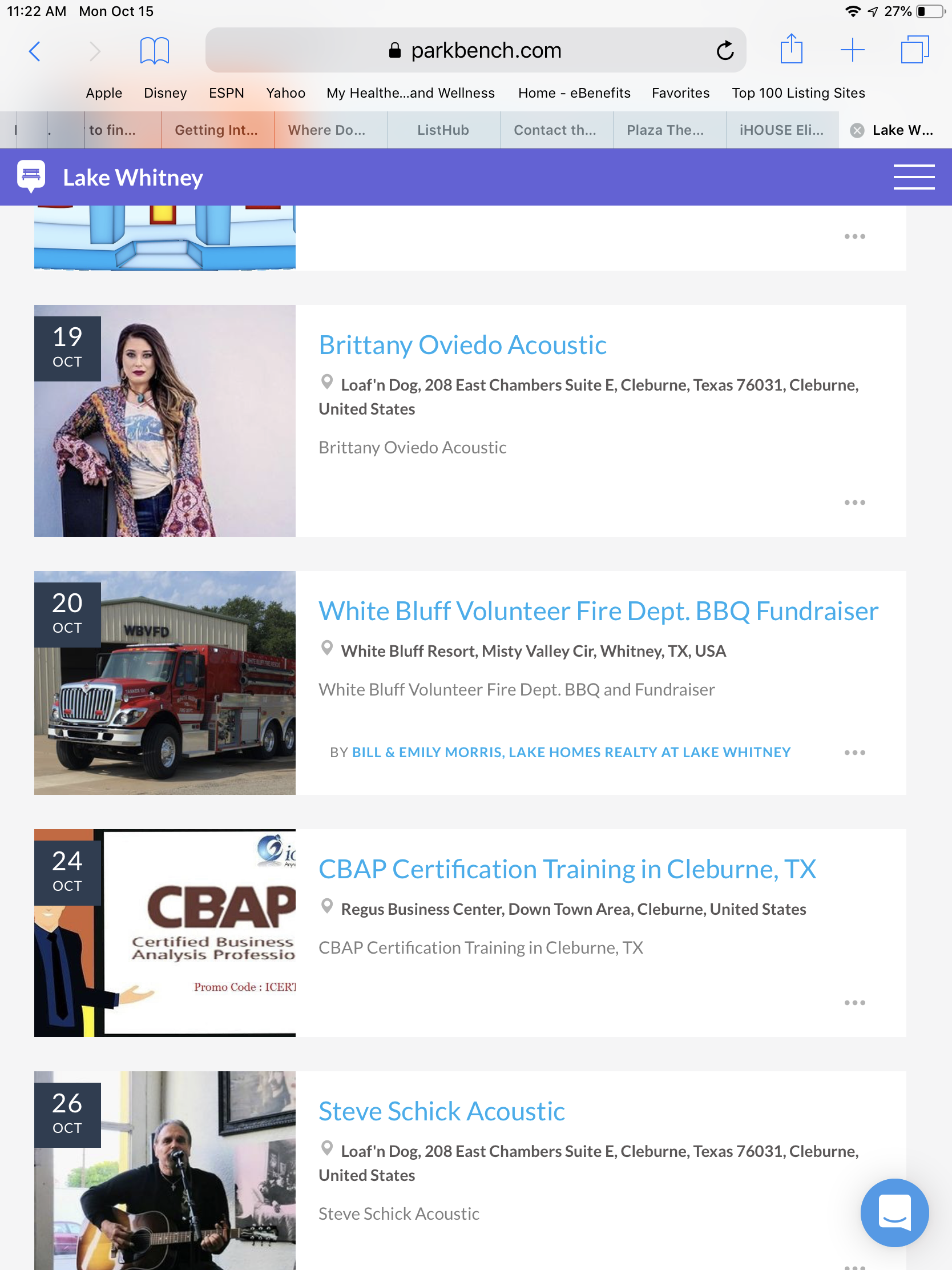 Complimentary interviews/photos are offered to businesses or organizations that want to be featured on the home page. NO COST.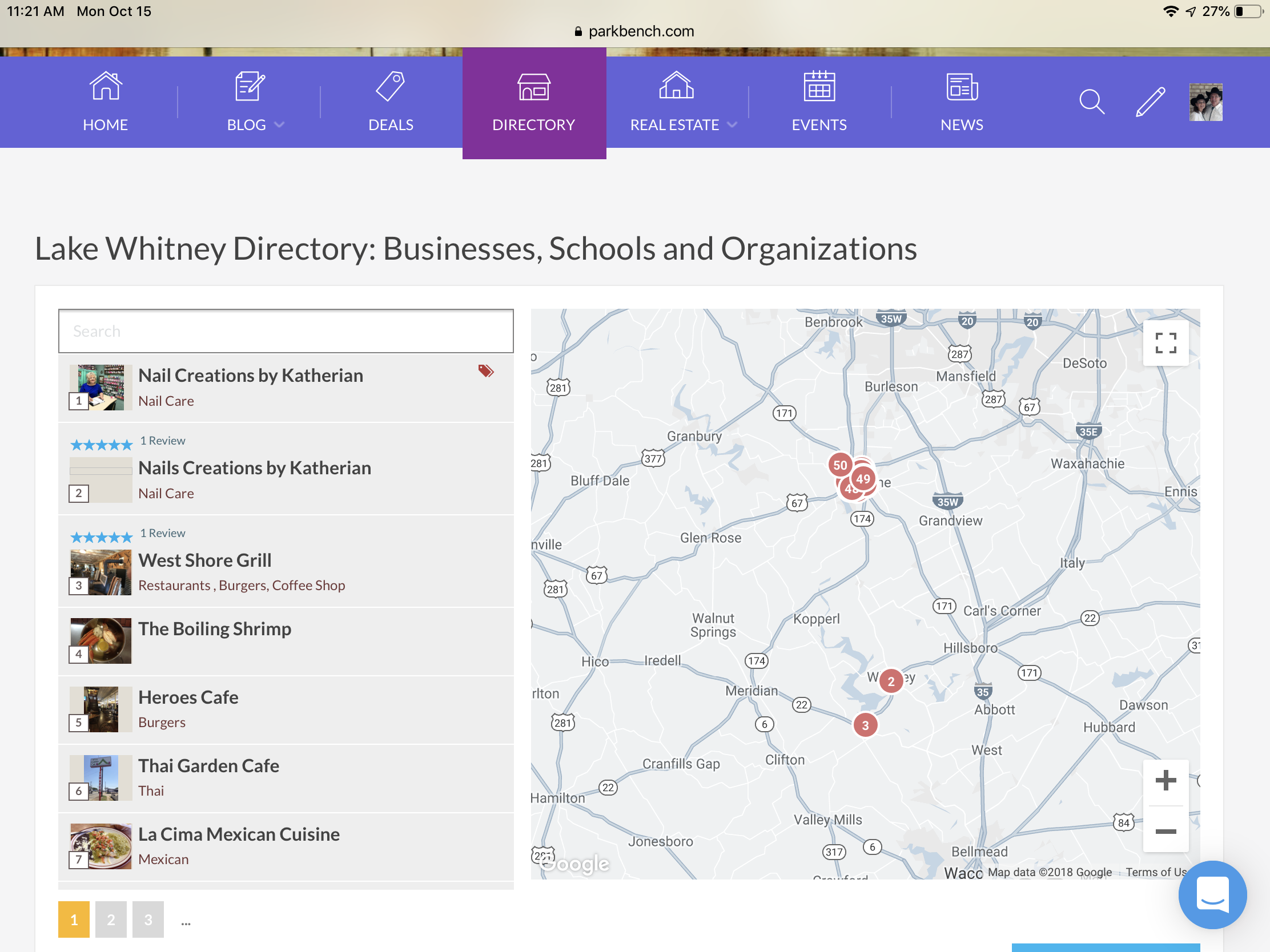 The site is totally sponsored as a community service by Emily Morris, Realtor — Lake Homes Realty at Lake Whitney. Whitney, Clifton, Cleburne and Hillsboro events and businesses are also included on the site. So check out this site today. Plus you can subscribe to a weekly update on what has appeared on the site that week.