We Know our Lake Whitney Market -- We live here and love it!
Our realty firm has been serving clients for almost 20 years right here at Lake Whitney, which includes White Bluff Resort and Star Ranch. We specialize in lake area properties: on the lake, near the lake, golf course homes, ranches and equestrian properties.
In 2017, we joined a national realty group -- Lake Homes Realty -- that also specializes in lake properties around the country. We are now aligned with buyers and sellers who are primarily interested in what we have to offer here at Lake Whitney.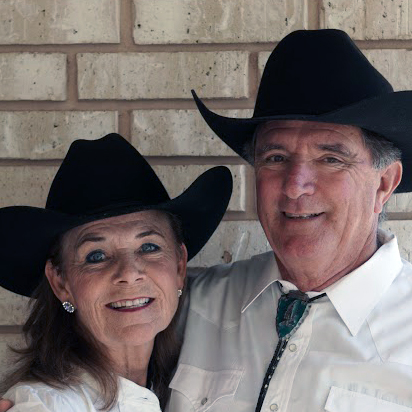 Emily and Bill Morris own Lake Homes Realty at Lake Whitney. We have a great track record in finding buyers and making sellers happy. They live on an equestrian property in White Bluff Resort.
Emily is a Realtor who launches head-on into each listing -- making sure it is marketed appropriately and vigorously. She is a dedicated champion for her clients -- she truly enjoys helping them through the buying or selling process.
Aside from that, Emily is a volunteer. She works with physically challenged kids helping them build skills and self-esteem through horseback riding lessons. She is a Sunday school teacher. She is a personal advocate for elderly without family. And she is a great cook -- you will frequently find big batches of soup and other heartwarming dishes cooking in her kitchen as she works at her real estate business. She often sends homemade food to neighbors and friends who are "under the weather" and unable to cook a healthful meal themselves.
Bill Morris is a licensed real estate agent who specializes in larger properties and ranches. Married to Emily, he is a big part of what makes the Morris Team so successful. Together, they were recognized last year as the #1 Agents in Sales Volume for 2016 with over $10 million sold.
Lake Homes Realty at Lake Whitney is growing.
Bill and Emily added Real Estate Aassistant, Tiffaney Ishmael, in 2017 as well as a social media marketing expert to their staff. In 2018, Chris Hicks joined Bill and Emily's team. He has a strong background in the metroplex as an Agent/Commercial broker, and recently moved to White Bluff.
Certifications and Recognitions
REALTOR® certification
#1 in 2016 Sales Exceeding $10 million