Let me explain the many reasons a house does not sell as quickly as the owner had hoped.
It will sell … YOUR HOUSE IS SALEABLE! But what is holding up that sale?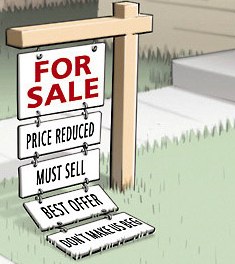 The sale of your house is very much dependent on what current buyers are looking for. CURRENT BUYERS, those looking today. Same applies to future buyers who have not yet started looking for a house like your.
READ MORE.....