Good question. Let's look at your options for selling your home yourself.
Lots of folks think of this method first. It saves them a realty commission for starters -- and that can be an important factor for you. The average commission rate across the country is 6%.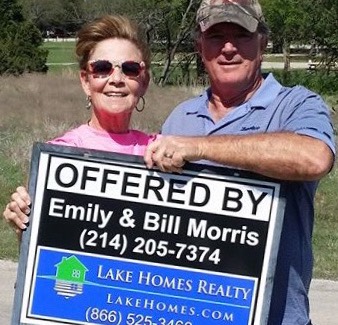 If two realty agents are involved -- one for the buyer and one for the seller -- the commission is split between the two. On a $100K home, the commission you pay as the seller is about $6,000. A $200,000 home commission would be $12,000.
How will you market your home? The Internet is the place to go, but you have to aggressively find sites to list your home for free. Facebook and Twitter just won't help much. And how can you vet your potential home shoppers? Are you comfortable inviting strangers into your home? How do you know that a potential home buyer can qualify for a loan .... or even has the downpayment for your home? What is your comfort level with these issues?
How much time do you have to sell your home? If time is not a consideration, trying to sell your home yourself might be an option. After all, you could save the commission. But at what point do you say "enough" -- I just want this house sold! How long do you think is reasonable to keep it on the market yourself? It's a personal choice based on your individual circumstances.
Who is available to show your home? Potential buyers expect to be able to see a home at their convenience -- during a weekday, an evening, a weekend morning. Are you available at a variety of times to show the house? Sometimes people want to see it the day they call. If you are not available, who can you count on to show the house and all its features in a professional manner?
Can you negotiate without being insulted? Price negotiation is a common practice, but you cannot take offense if someone offers you less than you would like. It's not easy -- a realty agent would normally absorb the shock before presenting offers to you. After all, the buyer is trying to get the best deal, and so are you. (The National Association of Realtors statistics indicate that an average FSBO home sale at $185,000 generally would have sold for $240,000 if handled by a realtor.)
Paperwork. That's another potential headache. You'll need to be prepared with the proper form and documents required by your local and state government. For starters, you'll need a survey, a variety of receipts, evidence that you've complied with codes. Here is a link to help you get started on acquiring the appropriate forms and paperwork. Here is a Q&A forum about FSBO paperwork on Zillow
---
---
My next post will offer the latest statistics on FSBO
Share this: